Many people are confused if they should hire a landscape architect vs. a landscape designer for their residential or commercial projects.
When Do I Need an Experienced Landscape Design and Construction Company Instead Of A Landscape Architect?
Many people are confused if they should hire a landscape architect vs. a landscape designer for their residential or commercial projects. Generally, a landscape designer is best hired when it's a small scale project. Landscape architects often work on large public projects. Landscape architects have the required knowledge of issues like constructing structures, grading, and drainage. Landscape designers are more knowledgeable about other aspects like gardening and growing specific types of plants, for instance, in Jefferson City, or Big Sky.
Other than what we've mentioned above, there are a couple of other things to consider when choosing between a landscape designer and landscape architect, which we'll discuss below.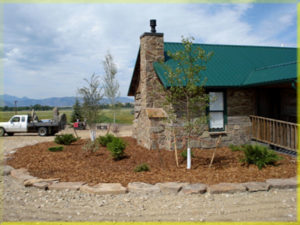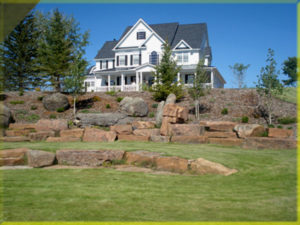 When to Hire a Landscape Architect?
You will want to hire a landscape architect anytime there is a large scale project like plazas, streetscapes, parks, college campuses, trails, etc. Landscape architects are required because they need to plan things based on the existing natural environment, plants, buildings, walkways, and other structures. The goal of a landscape architect is to make sure that both natural and constructed elements work in harmony. 
Landscape architects will spend most of their time planning, conducting meetings, and researching in an office. They may also have state licensure because they require knowledge of drainage, construction, energy conversation, all of which are crucial to building sustainable public spaces. 
Landscape architects will work on the following types of projects: 
Large Scale and Engineered Retaining walls 

Solving extreme elevation issues 

Irrigation and drainage system planning that require permitting 

Steep slopes 

Designing as well as consulting on how and where to put entries, service lines, parking areas, and driveway.
When to Hire a Landscape Designer?
Landscape designers are best hired for Non-Engineered, often residential and Commercial projects that don't require a license or special Permitting. Land Escapes has the experience to work on the Larger Commercial and the smaller Residential Projects. The expertise of a landscape designer, along with a construction company, may vary depending on their knowledge and experience. However, the goal is to ensure that the spaces they create are aesthetically pleasing for clients, which are generally a private or residential setting. 
Landscape designers have knowledge of natural materials and plants. So, they will often bring up things like 'softscape' with their clients for a project, or maybe 'hardscapes,' which can include pools, patios, outdoor living spaces, walls, and lighting, etc. 
A Sight to Behold!